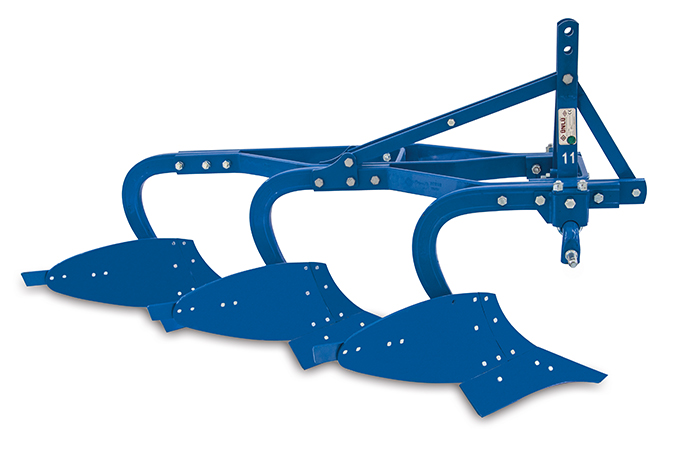 Eccentric plough is designed and made in UNLU CO , TURKEY.
Due to light weight and easy transportation in the field , this plough is highly considered by customers.
Characteristics:
1- Precise design of the mould board which helps ti make coordinate furrows.
2-High quality steel used in making main frame and spare parts makes machine more dura-ble and lower weight.
| | | | | | |
| --- | --- | --- | --- | --- | --- |
| Decription | Weight(kg) | Working Width (mm) | Frame Clearence(mm) | Power(HP) | Working depth(mm) |
| 3 FURROWS 12 | 320 | 900 | 680 | 60-70 | 270-310 |
| 3 FURROWS 14 | 340 | 1200 | 680 | 65-75 | 300-500 |
| 4 FURROWS 12 | 470 | 1200 | 680 | 75-85 | 290-330 |
| 4FURROWS14 | 490 | 1400 | 680 | 80-90 | 350-400 |