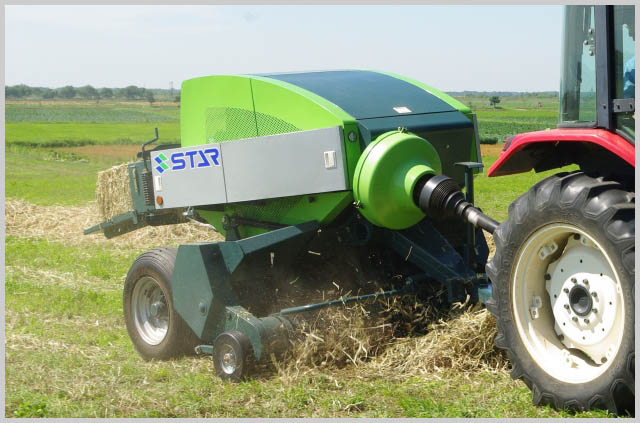 Star inline baler is operator friendly product because is always synchronized tractor motion by means of inline design.
Slip clutch, one way clutch, and a shear bolt are equipped with flywheel. pickup, fork and knotter have protection system respectively.
- remarks: working capacity subject to change depending on the type and /or moisture content of materials.
- Bale size and bale weight varies depending on materials.
Model
Bale size
Dimensions and wights
Pickup
Tractor requirements
Cross section
Length
Length
Width
Height
Weight
Width
Number of tine
Hitch
Tractor required hp
(cm)
(cm)
(cm)
(cm)
(cm)
(kg)
(cm)
.....
......
(kw/ps)
THB3000
45*36

30-120

465
250
180
1690
170
16*4
2row
40*80